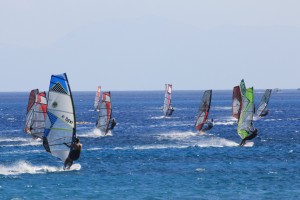 Enjoy your stay in Athens and its beautiful Coast for swimming & more !
This trip offers the opportunity to visit the Greek capital, one of the classic travel destination of the EU's with many attractions such as the legendary Acropolis and the luminous Athens landscape at moderate temperatures. Experiencing a Mediterranean touch with the sunshine, the crystal clear waters and the bright blue sky, is the best way to combine the sea with a city break!
---
Suggested Itinerary
1st day,  Welcome to Athens
Upon arrival in Athens, pick up and transfer to the hotel. The hotel is very well located in the heart of the bustling metropolis but yet a quiet and comfortable place. Depending on arrival there is a chance to make the first walk in the pedestrian area around the Acropolis with many shops and picturesque cafés. In the evening there is a wealth of possibilities in Athens, giving the chance to explore the famous night life, restaurants for every taste in the old town Plaka, the fashionable Kolonaki Square and the cultural district of Gazi experience.
2nd day, Athens Acropolis, Poseidon, Swimming & More
The morning starts with a guided city tour to the main attractions of the city as the famous Acropolis. In the early afternoon a trip to Cape Sounion, the southern spot of east Attica gives the opportunity to visit the legendary Temple of Poseidon. Driving among the beautiful coast there will be a stopover at an organized beach, that gives the chance to experience the Aegean sea. Upon request you can enjoy (optional-Surcharge) a delicious dinner in a typical sailor fish tavern by the sea with excellent Mediterranean fish, fresh seafood and other specialties.
3rd day, East Attica , Marathon coast, Swimming & More  Tony Frei
Today we'll take you to the East Atticas Beach, a popular excursion destination of Athens, where you can take pictures of the idyllic landscape, you reach the beautiful sandy beach of Marathon. Load the crystal clear sea water and the beautiful beach, swim, sunbath, and relax. In the evening, on his way to the hotel, stop off in a selected country tavern, where you can enjoy (optional Surcharge)  a rustic dinner with grilled specialties and local win
4th day, Refueled full back!
At a later flight, you will still have the opportunity to enjoy your breakfast in the hotel and to transfer to the airport may have to make some last minute shopping. If you have booked a follow-up program, for example,  Beach holiday, Windsurfing ridewiththegods Kite and more, on an island in the Cyclades e.g. Naxos you will make this.
The Package Prices* are per person in €
 
Accommodation in
Additional day

 with Breakfast

Season dates
DBL
SGL
DBL
SGL
01.10.18 – 31.10.18  &  01.04.19 – 30.04.19 
440
530
52
89
01.05.19 – 30.06.19  &  01.09.19 -30.09.19
518
628
71
98
01.07.19 – 31.08.19
585
695
82
115
Services included:
Arrival and departure private transfers from Athens Airport to hotel and return, incl. airport assistance
3 Overnights with breakfast  in Athens in a selected 3-4 * Hotel in Athens Center
The guided Athens Sightseeing half day Tour (SIC) and the afternoon Tour Cape Sounion (SIC) with professional, licensed multilingual speaking guide
The private transfer to a selected Beach of the East Attica, e.g. marathon beach for swimming and more
All taxes and VAT of Services
Not included are: Entrance fees, porterage, tips and graduities of any kind, the optional services to be offered, excursions and program points, e.g. lunch or dinner at selected sea side Tavern (menus from € 23) , as well as additional days with extension program and evtl. a City Tax, to be announced upon booking confirmation
For inquiries, information or booking request please contact us at [email protected] or fill in the form below