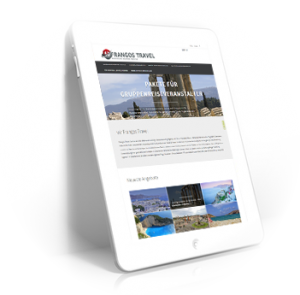 Business Travel – Fairs and Exhibitions in Greece
Frangos Travel Services is an experienced incoming tourism agency based in Peania, Athens, close to the International Airport El.Venizelos.
Our team is caters for your needs in Greece with a bespoke full International Business Travel Exhibition Service offering consultation, planning , organization and implementation to all your business projects in Greece.
With many years of professional experience in the Tourist Business we are able to offer those interested a wide range of services that can contribute to successfully support your business.